Rock Your Pricing!
Discover

3 Simple Tips

You Can Implement TODAY
To

Raise Your Rates

& Get Paid What You're Worth!
What You'll Discover During This
Free Training:
• The #1 Pricing Mistake Most Consultants, Freelancers & Solopreneurs Make (And How To Avoid It)

• The Simple Secret To Getting Paid What You're REALLY Worth

• The Magic Numbers That Make Pricing Your Services Simple & Stress-Free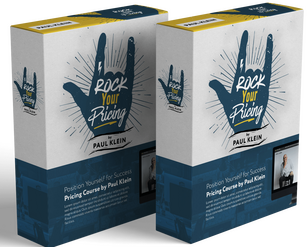 Get Your Free Training Now…
Success!
Hi, It's Paul Klein, and I am glad you are here.
Click on the video below for the free training.